Just take the game with you – whether at home, indoors or on the driving range.
Get feedback on a variety of golf metrics and see how your swing improves.
With the training mode you can view strokes on a detailed distribution graph.
Record video clips with the associated metrics and analyze your swing.
Thanks to virtual rounds, you can play on any golf course without leaving your home 2 .
With a battery life of up to 10 hours, you can spend more time on the driving range.
PORTABLE AND LIGHT
Train anywhere, any time of the year. Thanks to its size and light weight, you can simply use the Approach R10 indoors or take it out of the apartment into the garden and even to the driving range.
EVERYTHING IMPORTANT AT A GLANCE
The phone holder included in delivery is attached to the golf bag so that you can keep an eye on all the important data from your Garmin Golf ™ app on your compatible smartphone between swings .
BATTERY LIFE
With a battery life of up to 10 hours, nothing stands in the way of your training and you can spend more time playing golf until it needs to be recharged.
THE BETTER WAY TO EXERCISE AND PLAY.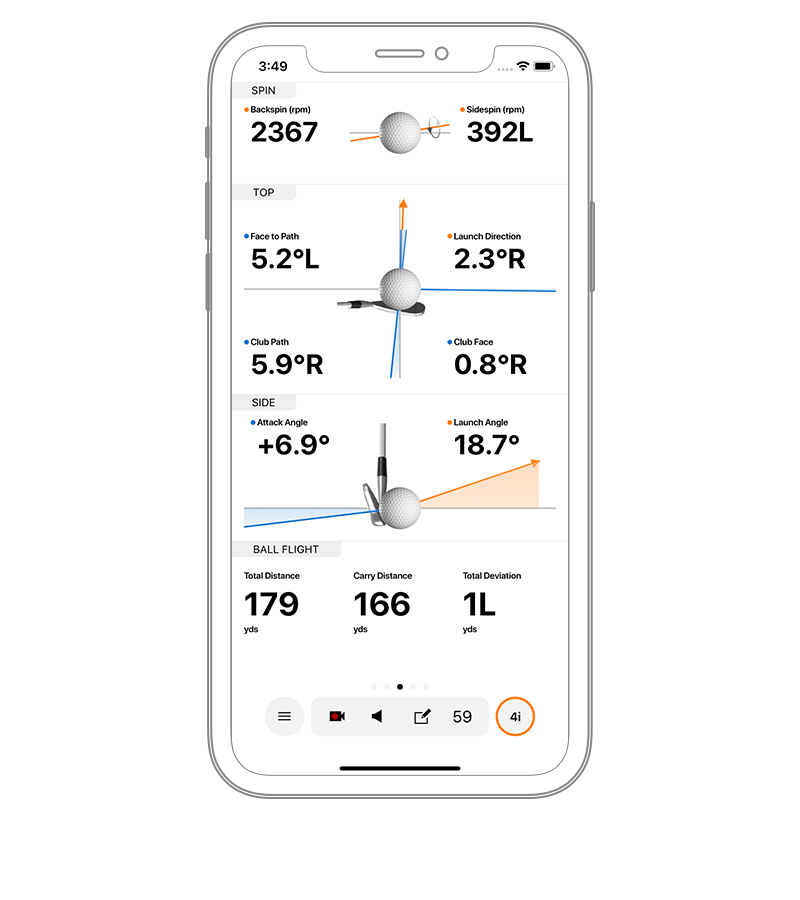 RECORDING GOLF METRICS
Improve the evenness of your golf shots through extensive data such as club head speed, ball speed, spin, take-off angle, take-off direction, smash factor and much more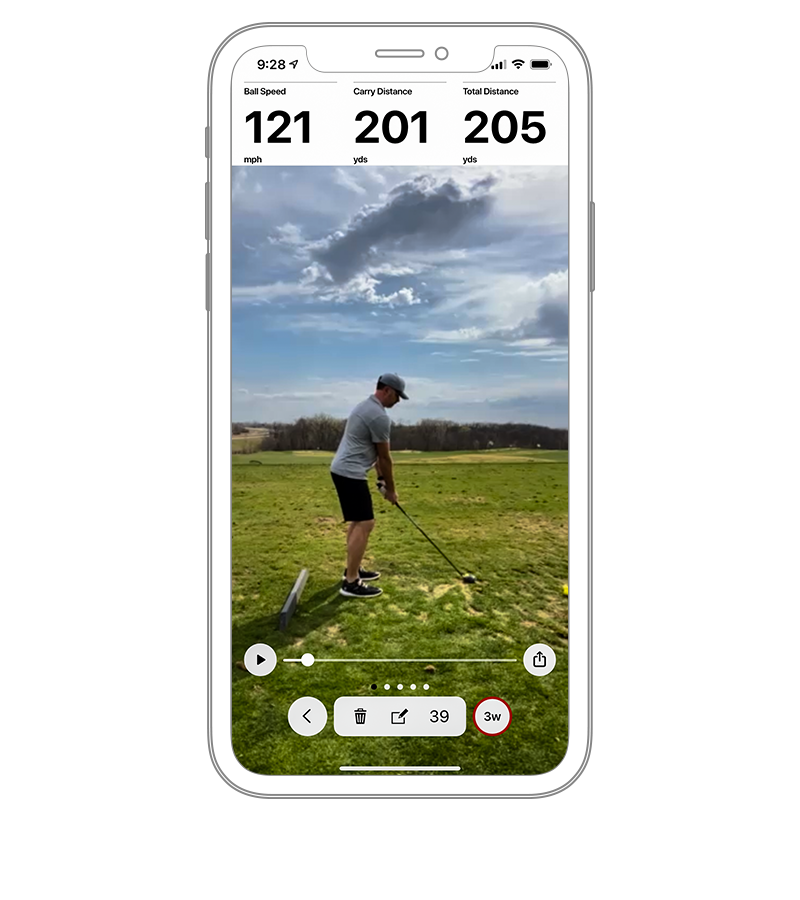 AUTOMATIC RECORDING OF VIDEOS
With the help of your smartphone, you can automatically record a video of each swing with the associated metrics and then analyze it.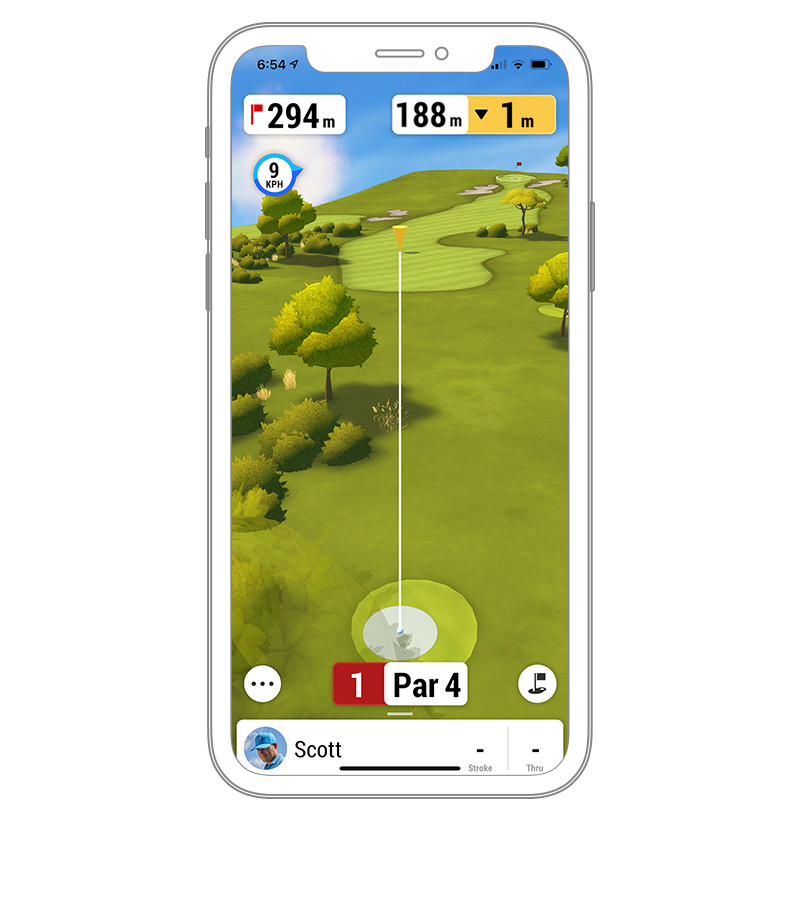 OVER 42,000 VIRTUAL GOLF COURSES
With virtual rounds 2 for more than 42,000 golf courses worldwide, you and three other golfers can play on countless courses. Even on a golf course that you will be playing on your next trip.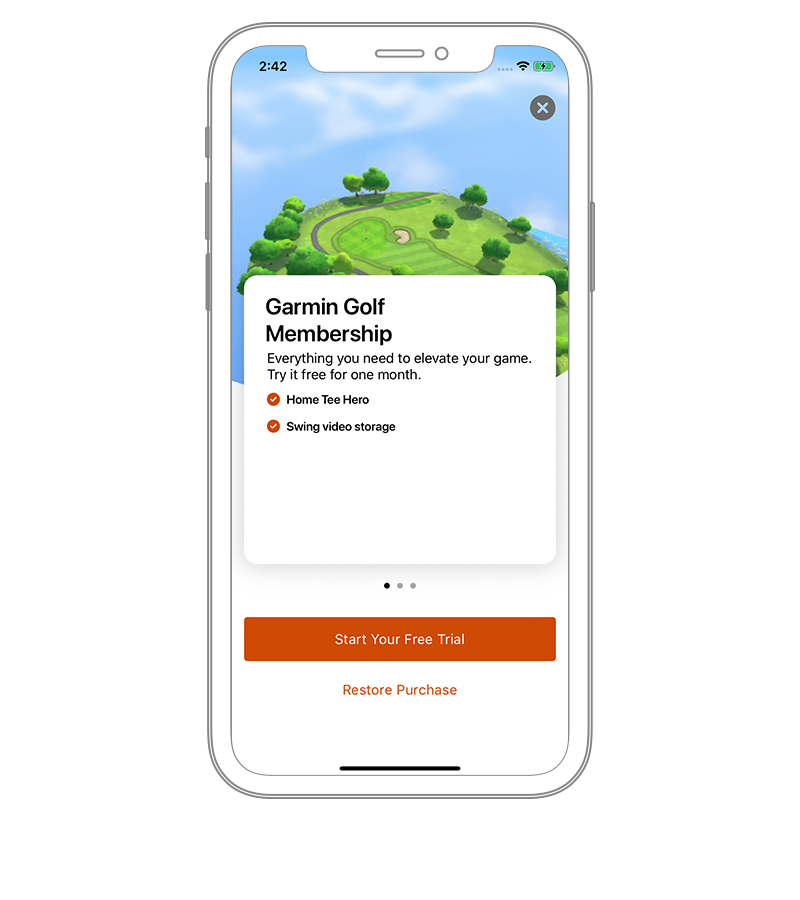 FREE GARMIN GOLF TRIAL MEMBERSHIP
Test the virtual golf experience with a free 30-day trial subscription for premium content in the Garmin Golf App 3 .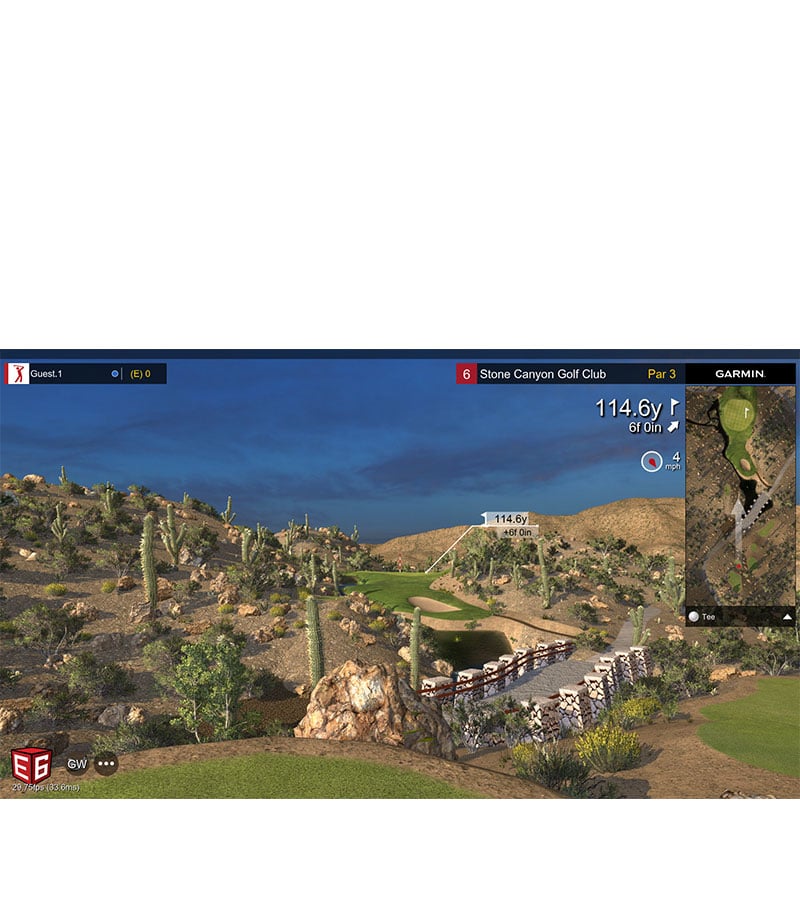 E6 CONNECT COMPATIBILITY
The E6 Connect content library (not included) is compatible with the Approach R10. With E6 Connect you can easily play on photorealistic golf courses whenever you want.
WITH THE GARMIN GOLF ™ APP YOU CAN COMPETE WITH OTHER GOLFERS, COMPARE WITH THEM AND KEEP IN TOUCH.
1 This device requires a paired, compatible smartphone with the Garmin Golf app downloaded.
2 Requires an active subscription to the Garmin Golf app.
3 You must download the Garmin Golf app and enter payment information to receive your free trial. The payment account will be charged unless the subscription is canceled before the 30-day trial period ends.