For "Large Goods Vehicle" drivers who want a big-screen satnav to match, our dēzlCam™ 785 LMT-D GPS truck satnav with its 7" touchscreen is the ideal road companion. In addition to its premium mapping, voice-controlled navigation and advanced connectivity features, it comes with a built-in dash cam to automatically record your drive and save video of incidents.
Customised truck routing
dēzlCam™ 785 has detailed maps for Europe that include truck-related restrictions – like bridge heights, dangerous curves, weight limits and more – and related information for most major roads and motorways. Just enter your vehicle profile information (customisable by height, weight, length, width and hazardous materials) and find truck-preferred routes suitable for the size, load and weight of your vehicle. For added convenience, the Simple Truck Profile lets you easily swap trailer sizes with the touch of a button.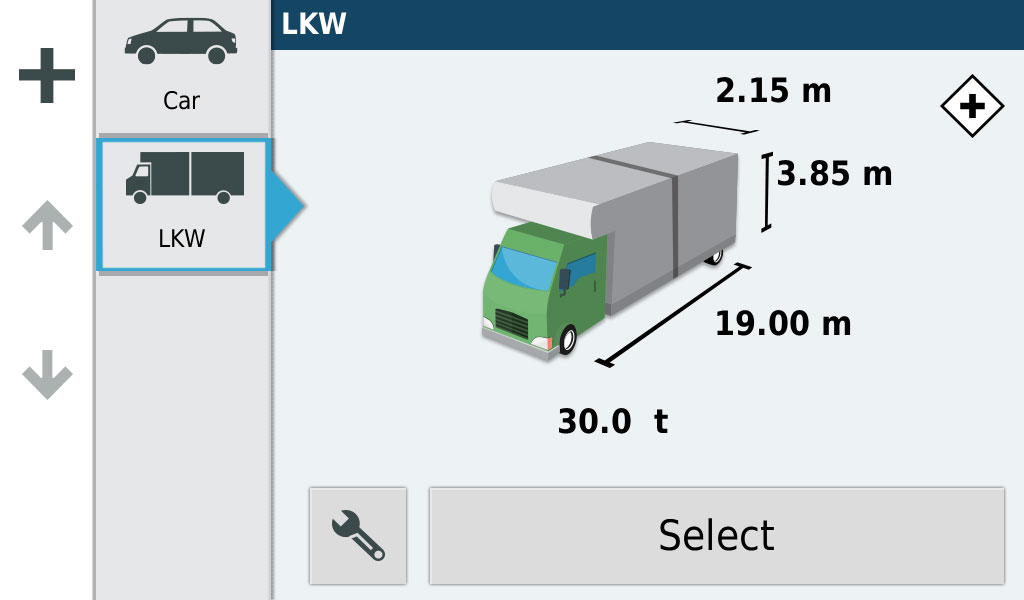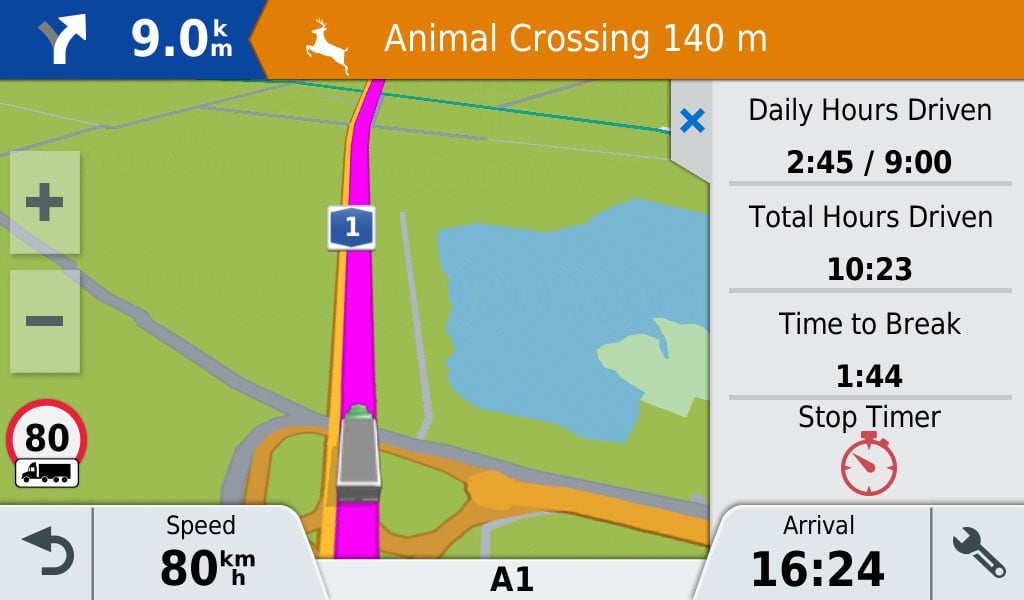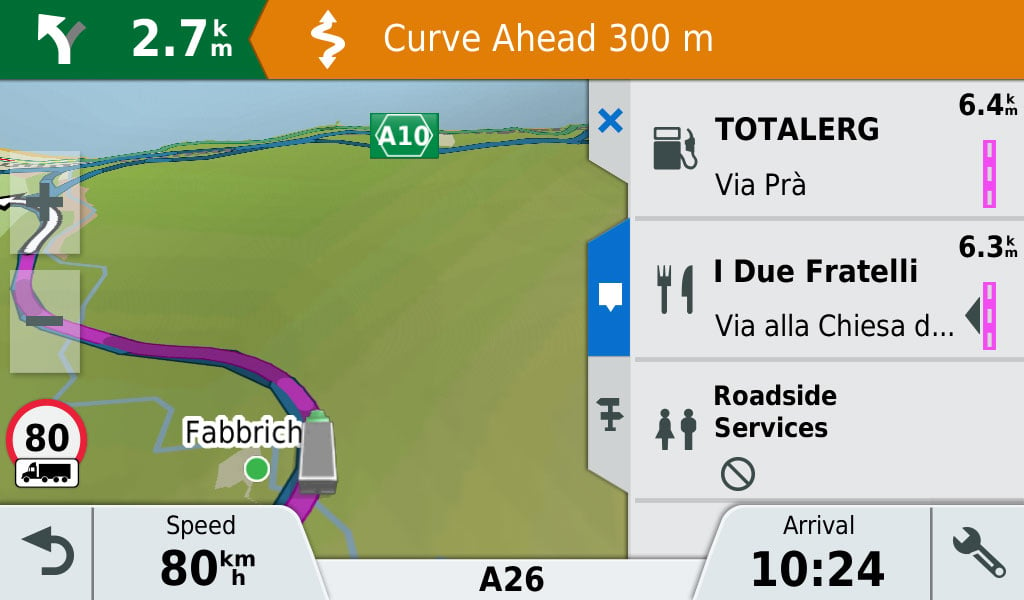 Built-In Dashcam
As soon as you start driving, dēzlCam™ 785 LMT-D automatically records continuous HD video. In the event of a collision, the Incident Detection (G-sensor) automatically saves footage on impact. Or, you can manually save footage with the touch of a button. The unit can also easily be removed from its magnetic mount, allowing you to take close-up pictures of any collision damage with the Snapshot feature. Optional GPS overlay provides location, speed, date and time to precisely record when and where an incident occurred.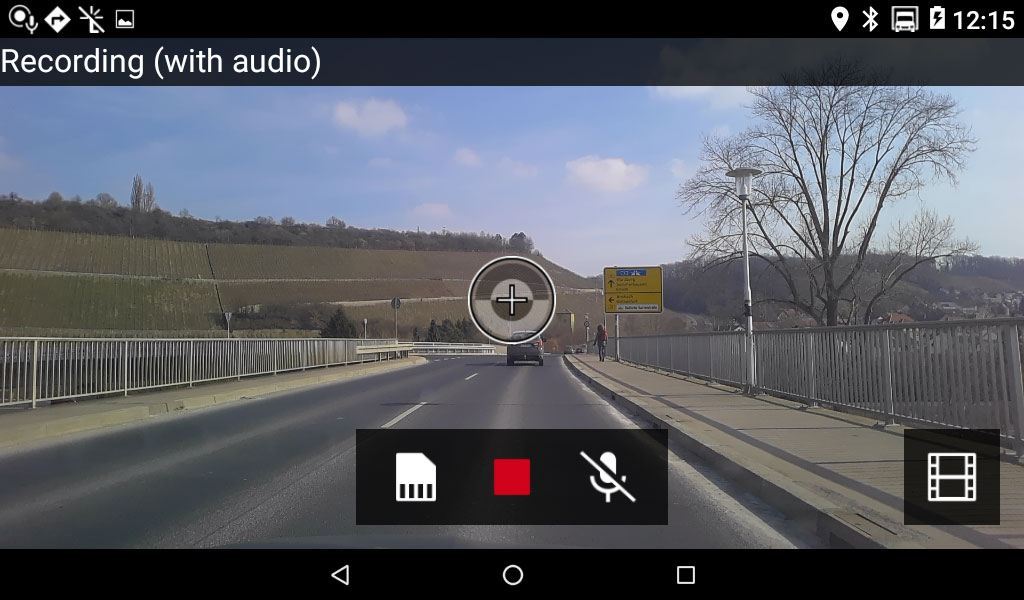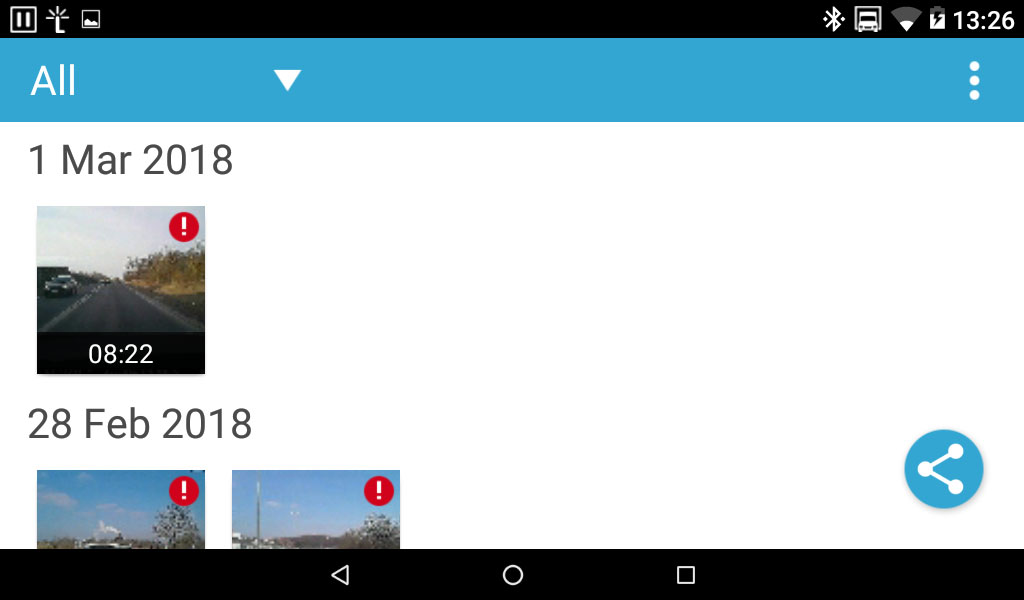 Free live services
What's happening on the road ahead? Smartphone Link is a free mobile app that connects your dēzlCam™ 785 with your iPhone® or Android™ smartphone. When paired, your dēzl can access real-time information3 such as traffic, safety cameras, weather Information and more.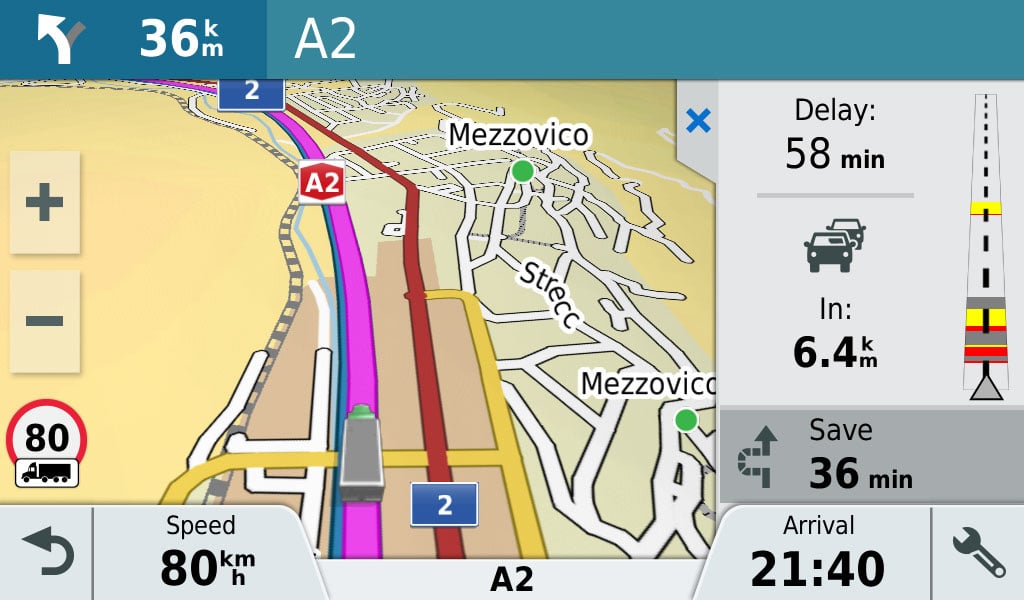 "
Command with your voice
The convenience of voice-activated navigation lets you control your dēzl™ 780 LMT-D truck satnav with simple voice commands, so your hands can stay on the wheel — while your eyes remain safely focused on the road.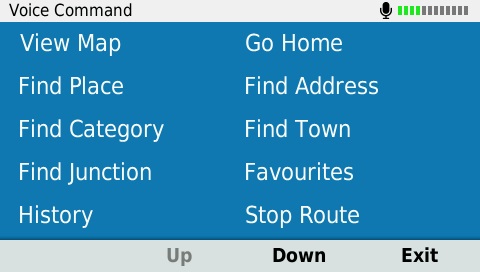 Built-in Wi-Fi keeps you up to date
It's easy to keep your maps and software up to date because dēzlCam™ 785 features built-in Wi-Fi. When a new update is available and you're connected to a Wi-Fi network, you'll automatically receive an on-screen notification. Then, you simply use the Wi-Fi on-screen button to update your data without needing to plug your dēzlCam into a computer. You'll be ready to hit the road again in no time.
The benefits of Bluetooth
Sync a Bluetooth-enabled smartphone or tablet to dēzlCam™ 785 for wireless calling through its integrated microphone and speaker. Stow your phone in your pocket or dashboard, and enjoy the benefit of hands-free calling without diverting your attention from the road. You can also receive customisable smart notifications4 for calls, texts, app alerts and more, which appear right on your navigation display.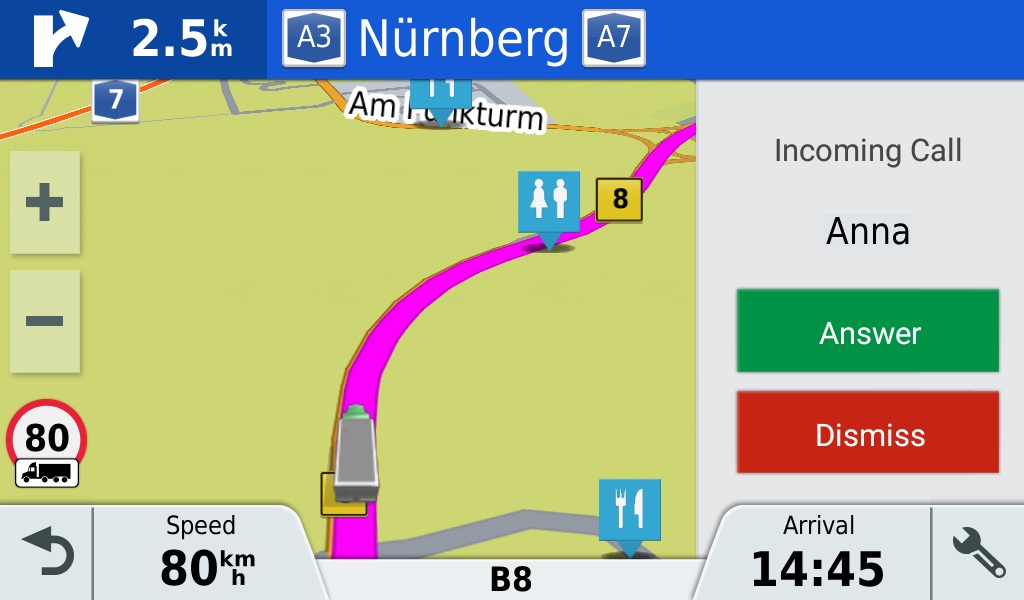 Easy break planning
To simplify life on the road, dēzlCam™ 785 truck satnav provides easy break planning with timely notifications that help make the most of each stop. Locate points of interest that professional drivers care about — such as food, fuel, rest areas, showers, ATMs, Wi-Fi and more. You can even search and filter truck stops by your preferred amenities, such as showers, fuel stations, Wi-Fi and truck wash.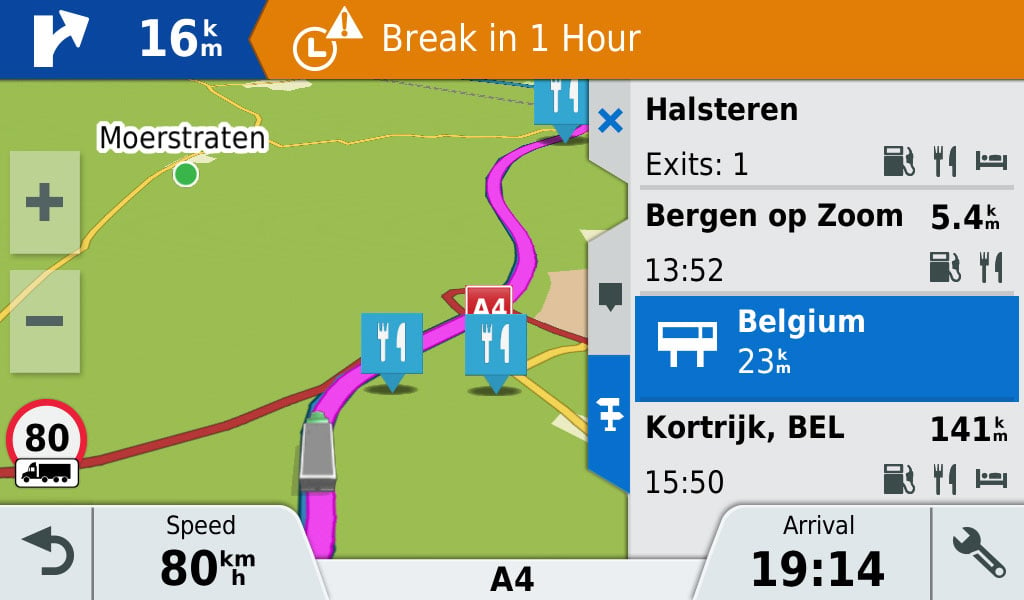 Service History Log
dēzlCam™ 785 also has an included Service History Log so you can record the dates and type of service performed. Conveniently keep track of tyre mileage, tyre pressure, oil changes, tyre changes and more.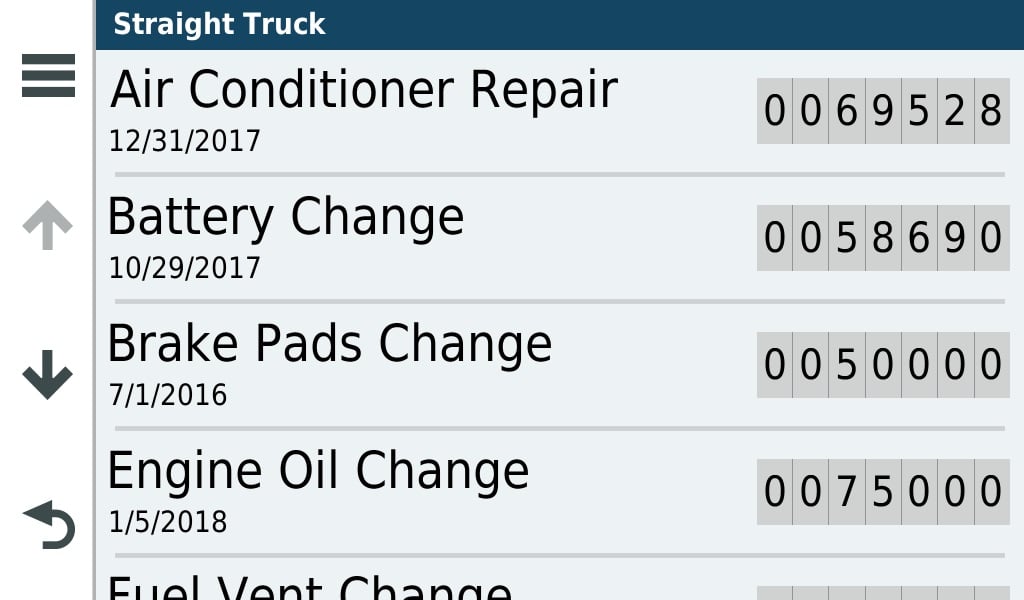 Dispatch and track
dēzlCam™ 785 comes preloaded with a simple truck monitoring solution3 that lets fleet operators easily track drivers and send communications, such as a text message containing a delivery address. Your driver can select the address from within the text message and seamlessly route to the destination.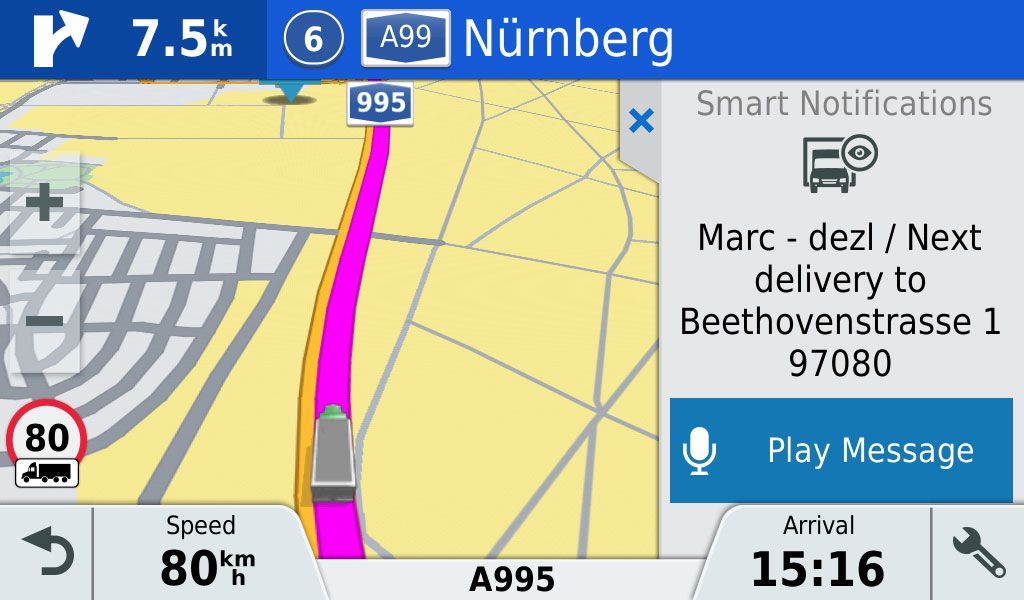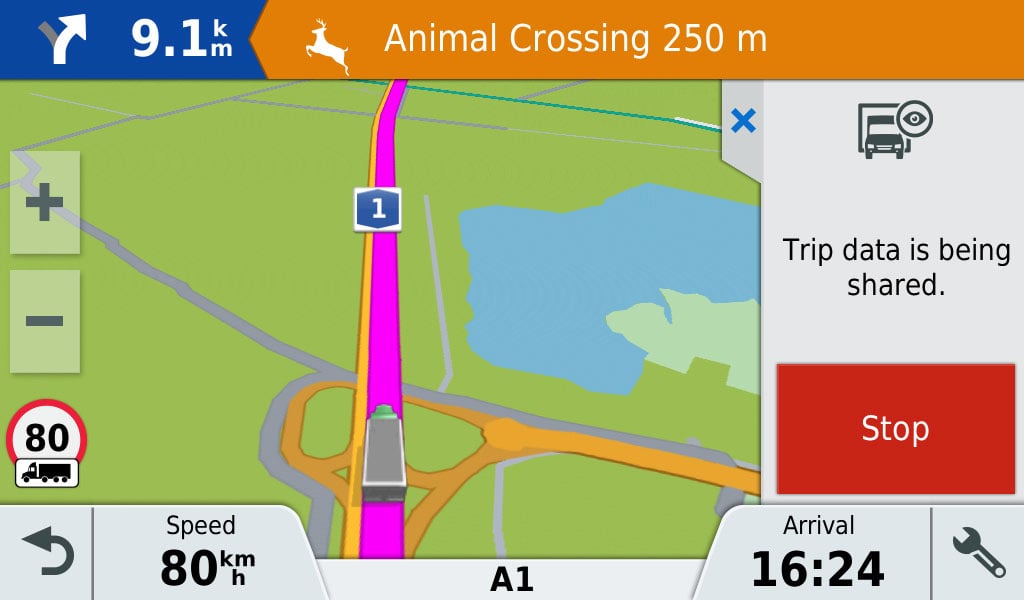 Add a Backup Camera
See what's behind your truck as you move in reverse by adding a Garmin backup camera (sold separately). The dēzlCam™ 785 truck satnav is compatible with the Garmin BC™ 35 wireless backup camera. When paired, dēzlCam shows transmitted footage, right on its navigation display.
1Certain conditions may impair the warning function; visit Garmin.com/warnings for details
2Not available in all areas. Entering your truck's profile characteristics does not guarantee your truck's characteristics will be accounted for in all route suggestions. Always defer to all posted road signs and road conditions.
3To access Garmin Live Services, you must download the Smartphone Link app to your compatible Bluetooth® and GPS-enabled smartphone (sold separately)
4Requires Bluetooth®-enabled smartphone (sold separately)