Extra power for longer adventures. The latest solar technology increases the battery life.
Stay healthy and fit. With heart rate measurement on the wrist 1 and Pulse Ox sensor 2 .
The PacePro ™ function gives you pace information taking into account the terrain.
The battery life should not set you any limits. With solar charging, the battery lasts up to 14 days and longer!
ROBUST AND HIGH QUALITY
A 1.3-inch display is part of the robust and high-quality design. It has been tested to US military standards for thermal performance, shock resistance, and water resistance .
EXCLUSIVE MATERIAL
Choose a bezel made of titanium, a steel bezel or a bezel with DLC coating and match the look to your individual lifestyle.
INCREASE YOUR PERFORMANCE.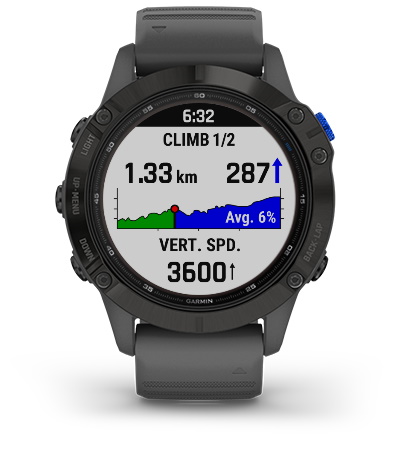 CLIMBPRO FUNCTION
With the ClimbPro function, the remaining ascent and incline are automatically displayed if you are following a route or route and are driving uphill. So you can see how much still lies ahead and you can better manage your strength for the rest of the tour.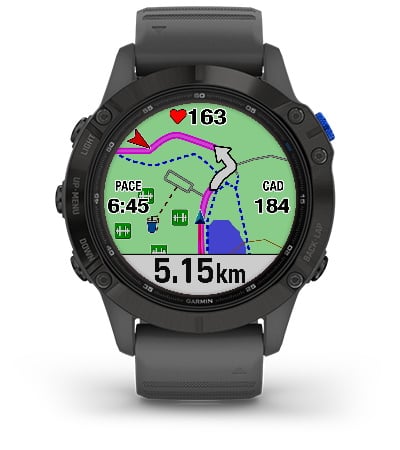 MULTI-SATELLITE SUPPORT
Use multiple global navigation satellite systems (GPS, GLONASS and Galileo) to get better position finding in more difficult environments than using GPS alone.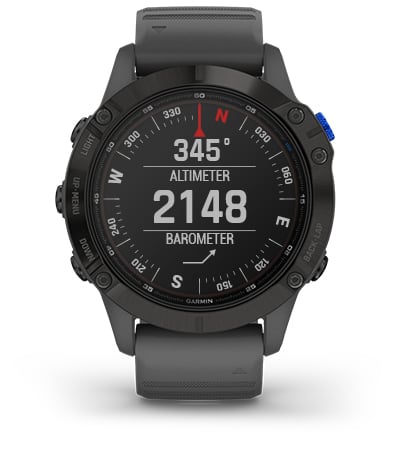 ABC SENSORS
Navigate the next trail with ABC sensors, including an altimeter for altitude data, a barometer to monitor the weather and an electronic 3-axis compass for perfect orientation.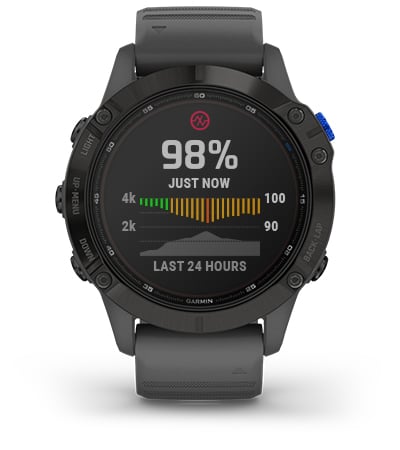 PULSE OX
Monitor your blood oxygen saturation with the Pulse Ox Sensor 2 and recognize how the oxygen saturation of your blood changes in altitude. Now you can see how well your body absorbs oxygen.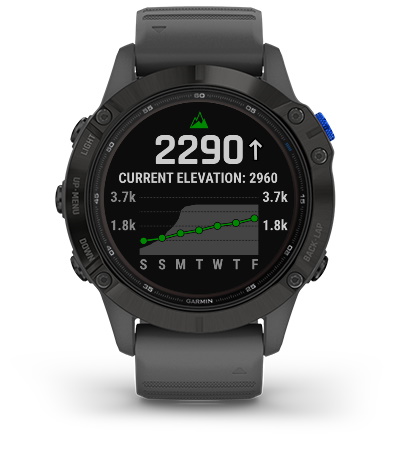 ACCLIMATIZATION
This widget shows the current altitude, the acclimatized altitude and the corresponding Pulse Ox data 2 , the heart rate 1 and the breathing rate so that you can see how your body adapts to the current altitude.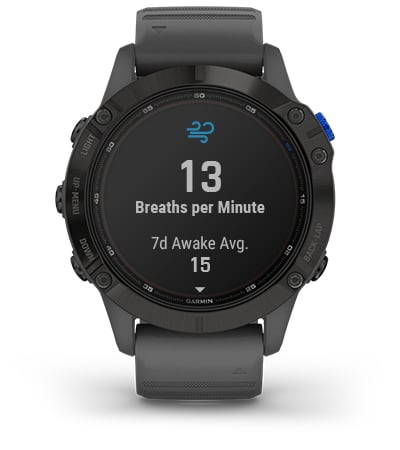 RESPIRATORY RATE
Shows you your breaths during the day, also during sleep and during breathing / yoga exercises.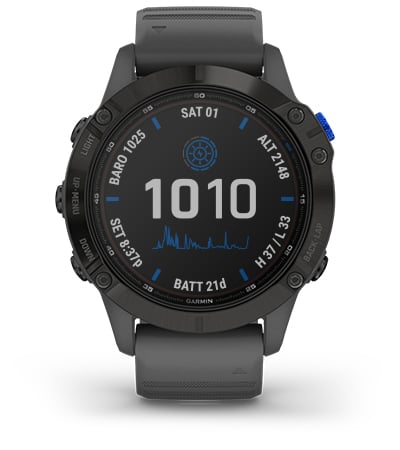 EXPEDITION MODE – ULTRA LONG BATTERY LIFE
Cover long distances before you need to recharge your watch. Expedition mode is an extremely low power GPS reference mode that lasts for weeks.