Силната сончева светлина не е проблем со екранот со висока резолуција од 2,2 инчи.
Бидете outdoor подолго со траење на батеријата до 168 часа.
Geocaching? Добивајте автоматски ажурирања од Geocaching Live за да го најдете вашиот следен кеш.
Планирајте патувања и повеќе кога ќе се спарите со апликацијата за паметен уред Garmin Explore™.
Дали ви треба точно следење? Го добивте, дури и во предизвикувачки средини со поддршка за multi-GNSS.
Држете ја вашата насока со дигиталниот компас за да бидете секогаш на курсот.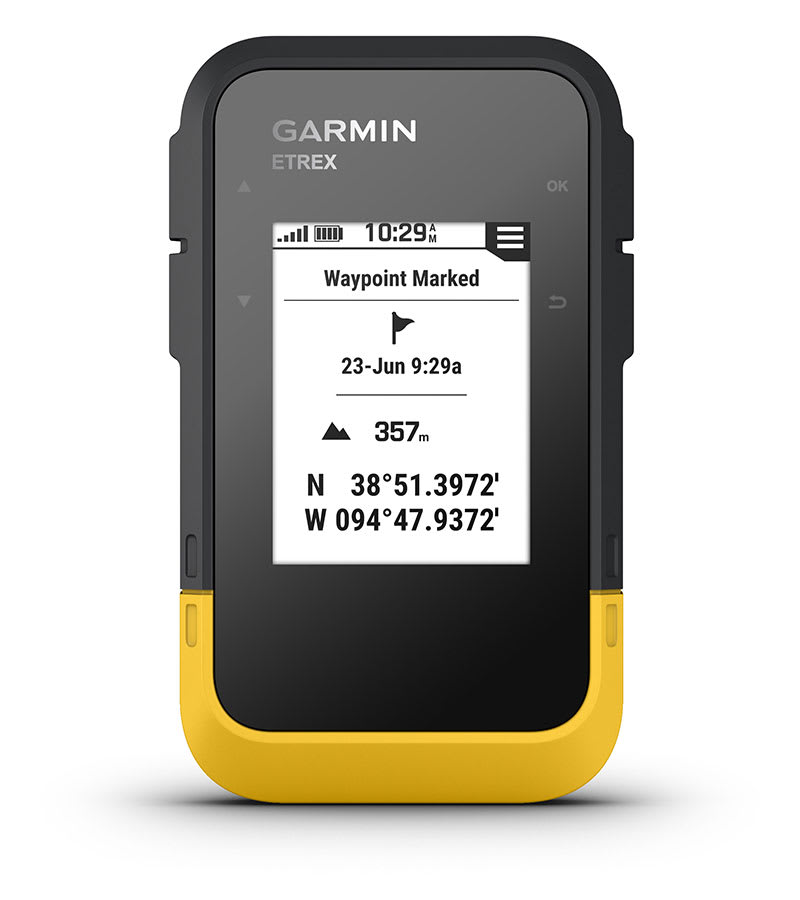 MULTI-GNSS SUPPORT
Access multiple global navigation satellite systems (GPS, GLONASS, Galileo, BeiDou and QZSS) to track in more challenging environments than GPS alone.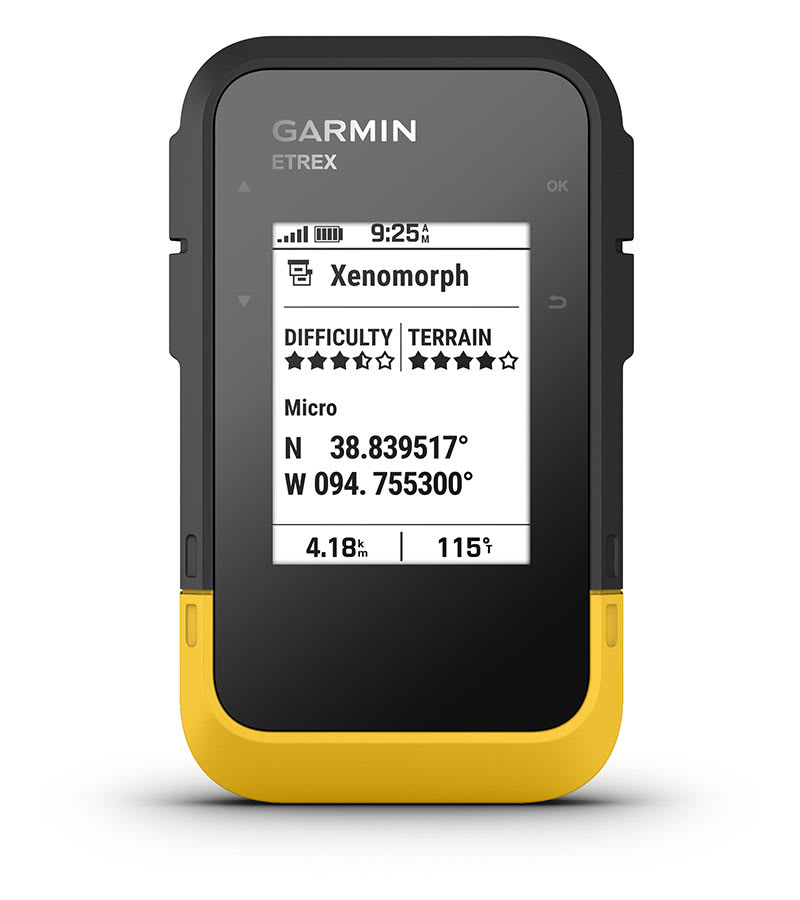 GEOCACHING
Get automatic cache updates from Geocaching Live, including descriptions, logs and hints. When connected to the Garmin Explore app, each find will upload to your Geocaching.com profile.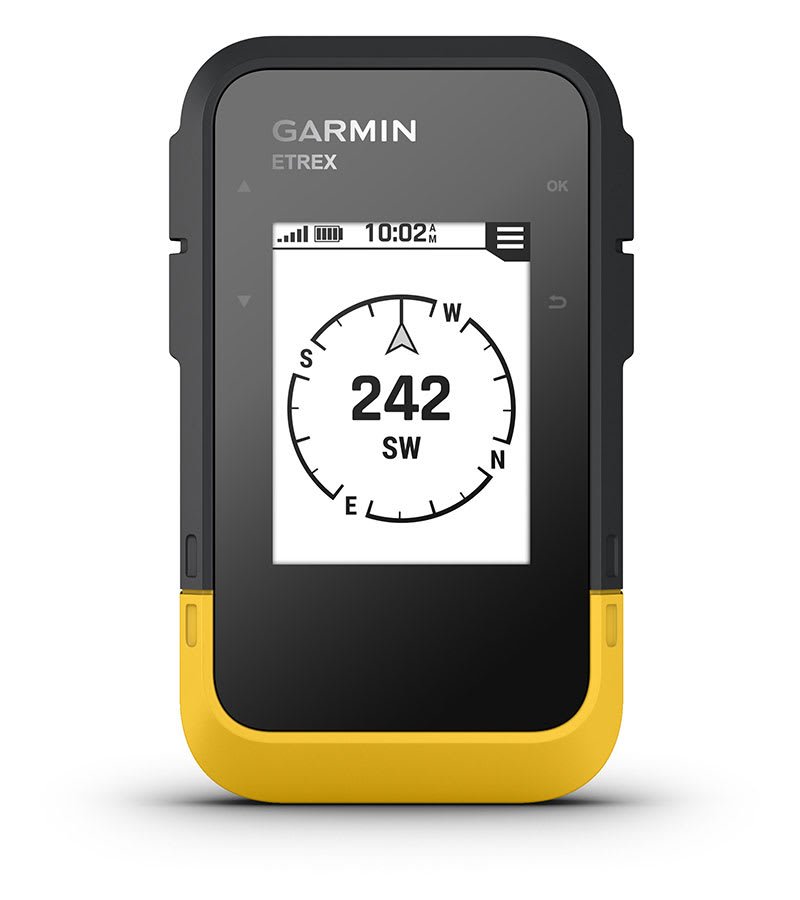 DIGITAL COMPASS
Follow your bearing on the digital compass, which provides an accurate heading even when stationary.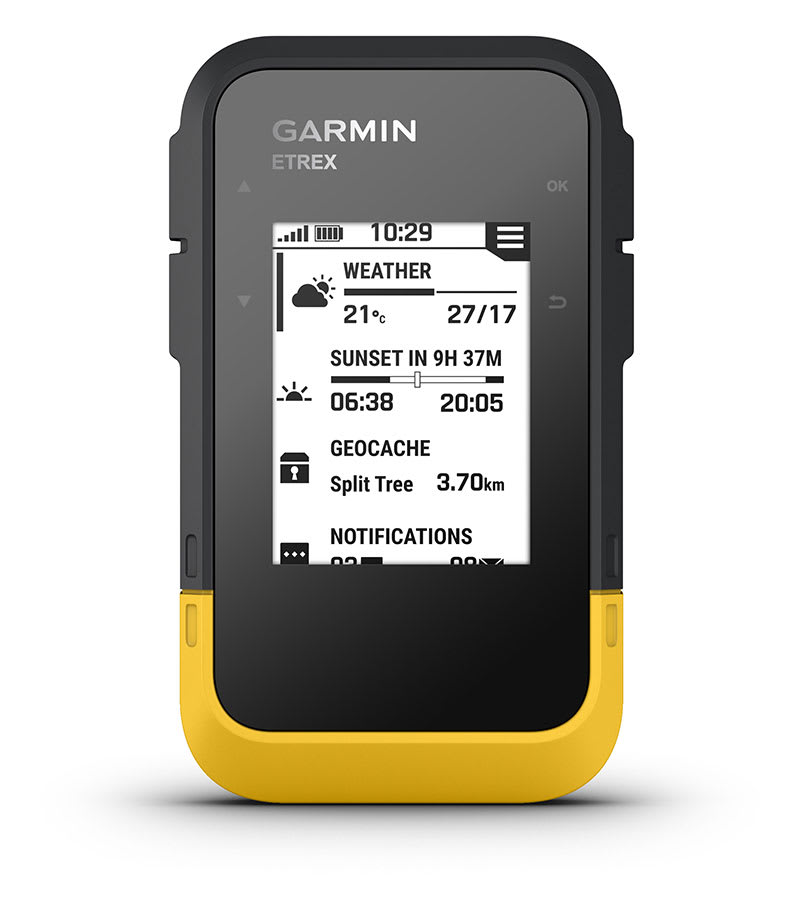 ACTIVE WEATHER
When connected to the Garmin Explore app, you can get real-time forecast information, so you're aware of the changing conditions.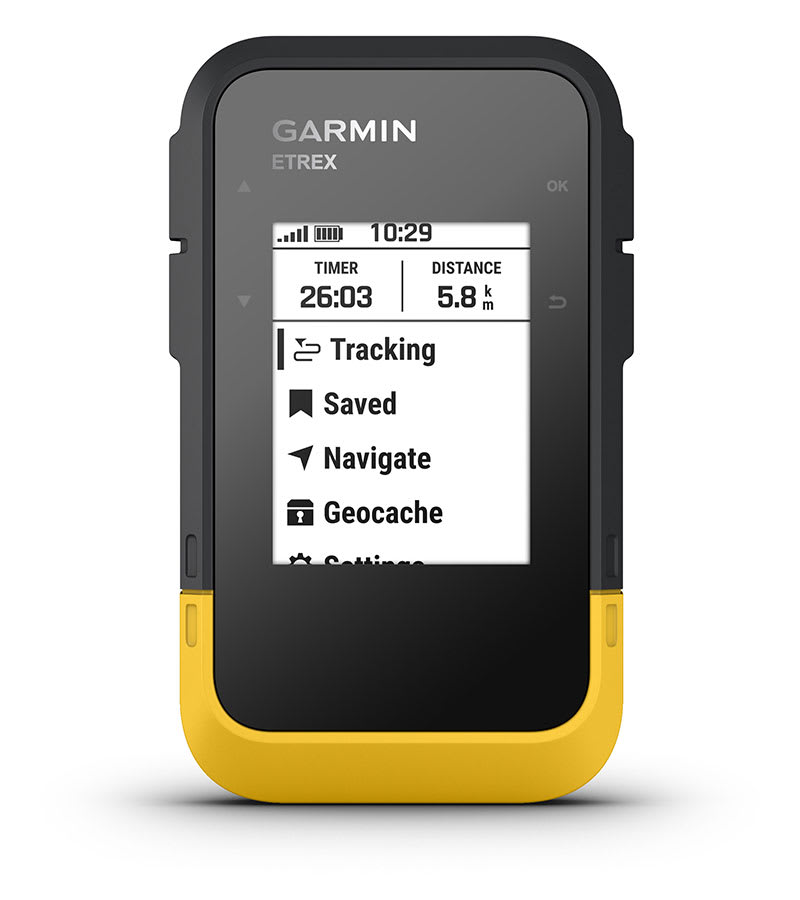 BATTERY LIFE
Get long battery life of up to 168 hours in standard mode and up to 1,800 hours in expedition mode with 2 field-replaceable AA batteries (not included).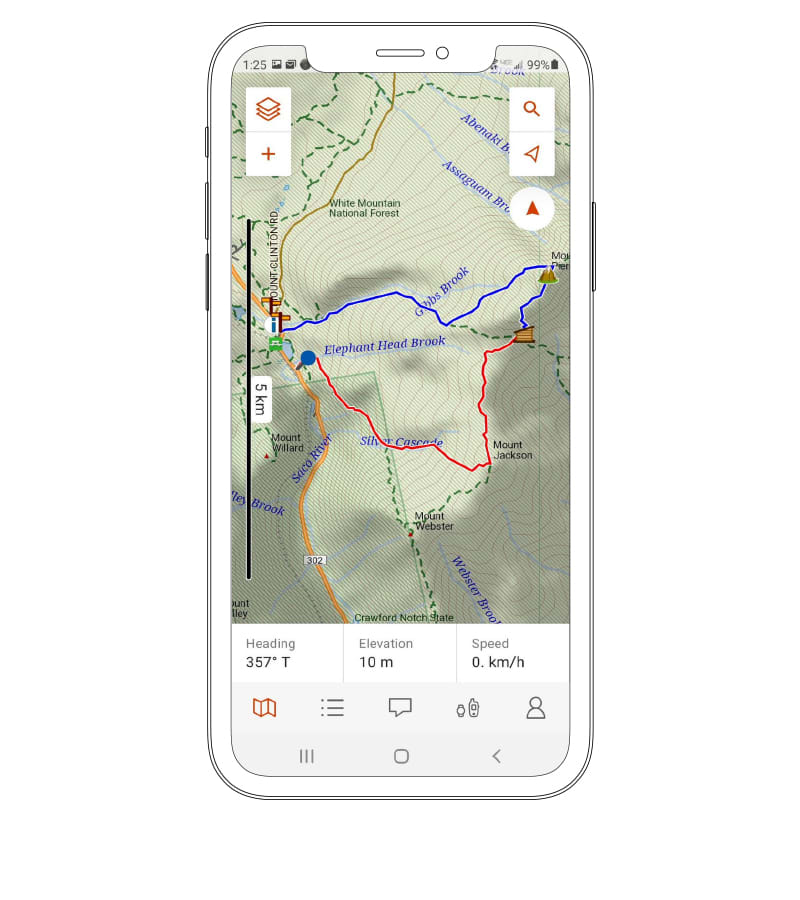 GARMIN EXPLORE APP
Connect with the Garmin Explore app for wireless software updates, cloud storage, trip planning, smart notifications and additional mapping.
Garmin Explore™ App for off-grid navigation and more
The Bluetooth word mark and logos are registered trademarks owned by Bluetooth SIG, Inc. and any use of such marks by Garmin is under license.