Helpful Driver Alerts for Your Daily Commute
Garmin Drive 40 sat nav provides driver alerts to encourage safer driving and increase situational awareness. Warnings include alerts for sharp curves, speed changes, railroad crossings and animal crossings. Additionally, Garmin Drive 40 notifies you when driving the wrong way on a one-way street and sends warnings for nearby school zones. Receive alerts for nearby red light and speed cameras². For longer drives, a fatigue warning³ suggests break times and potential rest areas after hours of driving. The Up Ahead feature lets you easily see places up ahead and milestones along your route like borders, without leaving the map view.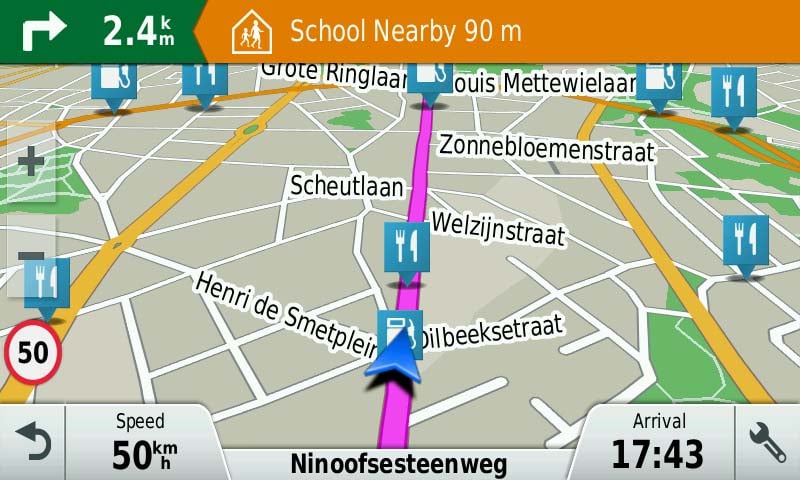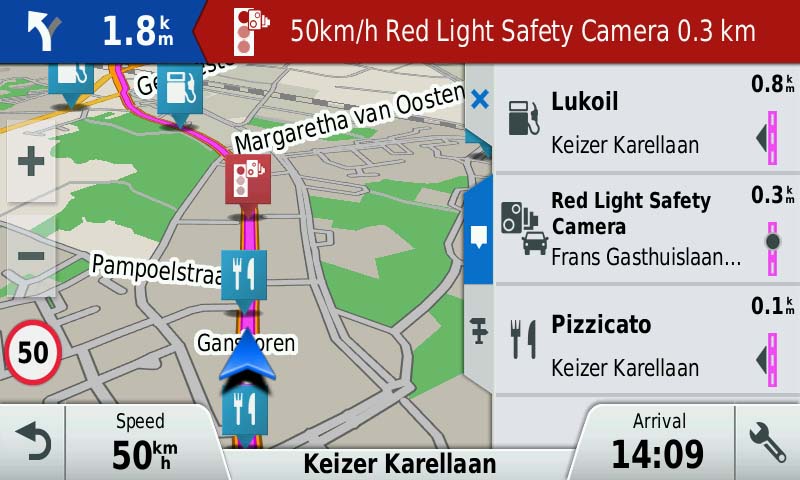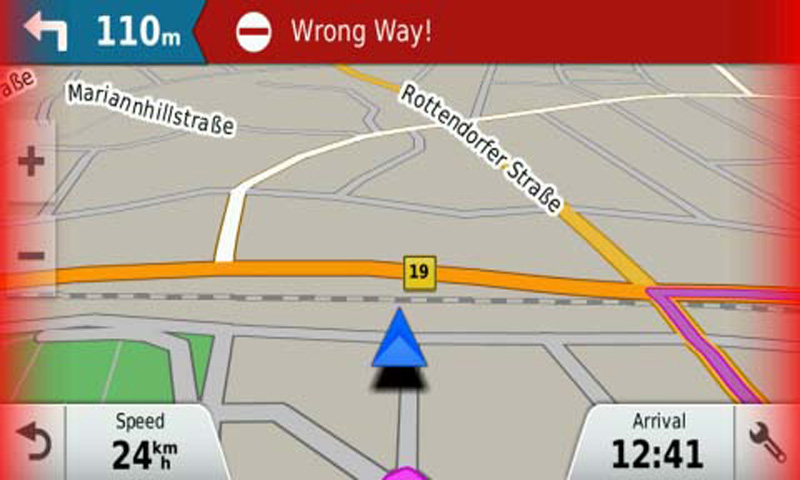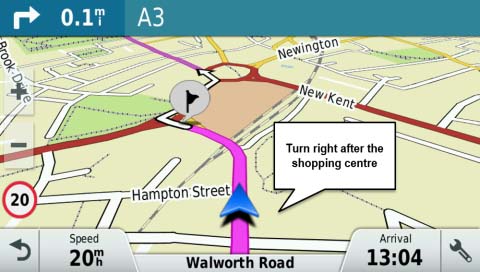 Guidance Using Recognisable Landmarks
Garmin Drive 40 redefines "spoken turn-by-turn directions" with Garmin Real Directions, easy-to-understand driving directions that guide like a friend, using recognisable landmarks, buildings and traffic lights (e.g., "Turn right after the red building" or "Turn left after the McDonalds"). It's preloaded with millions more new and popular places, thanks to Foursquare.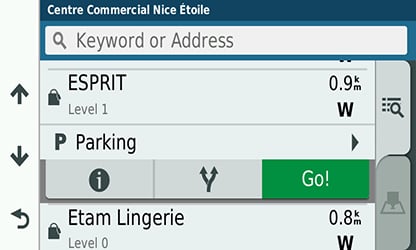 Find Exactly Where You Need to Go
The Direct Access feature simplifies navigating to select complex destinations, like airports and shopping centres, by finding a place within a larger location. When navigating to the shopping centre, Direct Access gives additional location information for specific retail stores inside. For example, "Arriving at Lakeside. Debenhams is inside, on the upper level".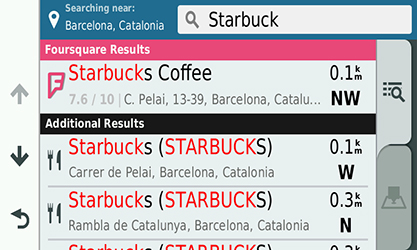 Easier to Search, Quicker to Find
Garmin Drive 40 has a search field that makes it easy to find addresses and millions of points of interest (POIs). Simply enter a category (like "pizza"), an entire address or a proper name ("Starbucks"), and Garmin Drive 40 quickly returns your results. In case of a misspelling, Garmin Drive 40 provides multiple search results that sound similar to what you've entered.
Add a Camera to Your Drive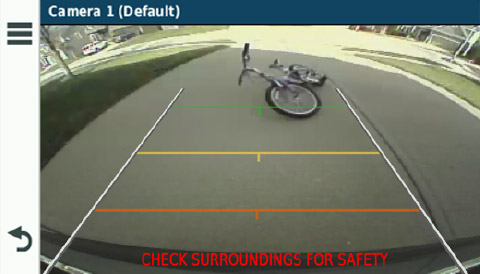 For a complete navigation solution, Garmin Drive 40 pairs with the BC™ 30 wireless backup camera (sold separately; professional installation recommended). Once connected, you can easily see vehicles, pedestrians and other obstacles right on the Garmin Drive 40 display, as you move in reverse. When traveling with a baby or toddler, add Garmin babyCam™ to your drive. babyCam is an in-vehicle video baby monitor that conveniently provides an "on demand" view of your backseat passenger, right on your navigation display.
NOTICE: Some countries regulate or prohibit the use of camera devices. It is your responsibility to know and comply with applicable laws and rights to privacy related to the use of these devices in jurisdictions where you plan to use a camera device.
¹Lifetime Maps Terms & Conditions
²Red light and speed camera warnings are not available in all regions
³The fatigue warning activates after long periods of consecutive driving without any long stops along the route
Foursquare® is a registered trademark of Foursquare Labs, Inc.