EVERYTHING YOU NEED TO EXPERIENCE MOMENTS MORE INTENSELY
Equip your boat with a fantastic sound system at a great value. With a kit consisting of a Fusion® MS-RA60 marine radio and EL series loudspeakers or a MS-RA210 and XS series loudspeakers, you get the perfect equipment for your start in maritime entertainment.
Enjoy your music immediately. The marine radio and both speakers can be installed directly.
Operate music functions easily via compatible Garmin multifunction displays 1 , end devices or Garmin smartwatches.
The efficient, internal, D-class amplifier ensures optimal sound on board.
Multi-Zone™ technology lets you control two separate audio zones.
Easily update software via Bluetooth® technology 2 via the Fusion-Link™ app on your compatible device.
Expand your audio system with compatible Fusion speakers, subwoofers and amplifiers.
First-class radios for optimal sound.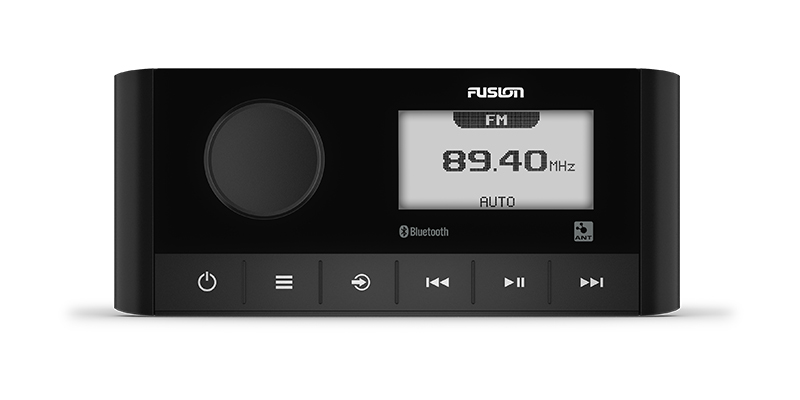 IPX6 AND IPX7 WATER & DUST PROTECTION
The Fusion radios are designed for use in harsh marine environments. Therefore, they have an IPX6 and IPX7 water resistant front cover and offer long life and optimal performance on board.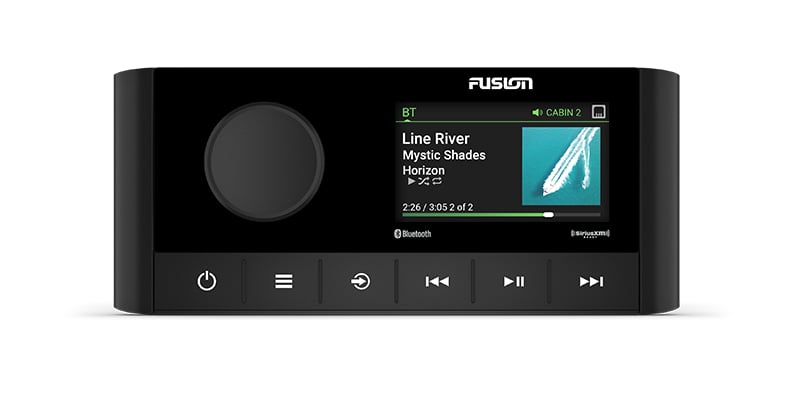 MODERN DESIGN AND APPEARANCE
Black fascia blends seamlessly with black glass cockpits to provide a unified look to the helm and complement other equipment and multifunction displays. The result is a clean and elegant installation.
6.5″ Fusion speakers deliver high-quality sound on the water.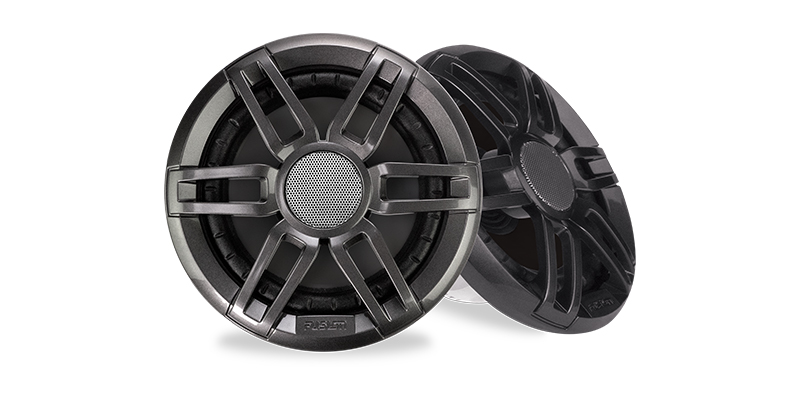 DEVELOPED FOR THE HARSH SEA CONDITIONS
The Fusion speakers are water resistant to IP65 for protection against the ingress of dust and water and have been tested to a high level of protection against salt spray and UV rays.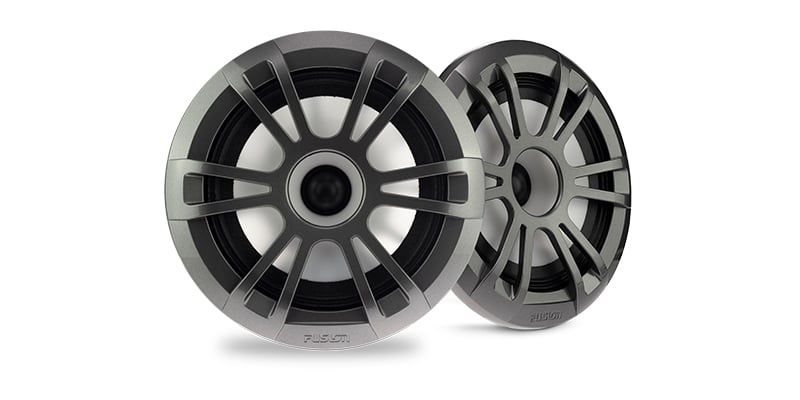 MODERN DESIGN AND APPEARANCE
Fusion speakers have been pressure and waterproof tested to international standards. Quality and resilience were top priorities in their development and manufacture.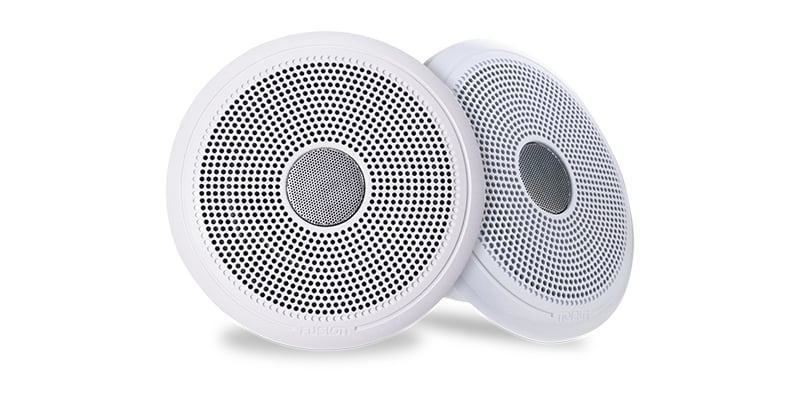 HIGH-QUALITY MATERIALS AND SOUND TECHNOLOGY
Crafted from premium materials and featuring marine-related design elements, Fusion speakers look and sound great on the water.
1 Compatible with MS-RA210 only.
2 Compatible with MS-RA60 only.